Products: CALL US TODAY ON 01903 892122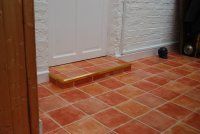 Vinyl
We supply a wide selection of vinyl flooring, which is very popular these days. It is waterproof, durable and easy to clean, providing ideal flooring for kitchens and bathrooms. It comes in an extensive range of designs and colours including wood and slate effects, simple tile designs and many more.

MASSIVE SALE ON CARPETS GET UP TO 10% OFF AND FITTING ALREADY INCLUDED!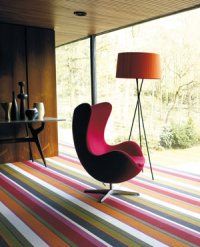 Carpets
A great range of carpet designs to cover all budgets, so there is something for everyone. Whether you want synthetic fibres or real wool carpets, plain or patterned, we have an unbeatable range of styles and colours to suit your requirements. You will also find many well known brands in our showroom.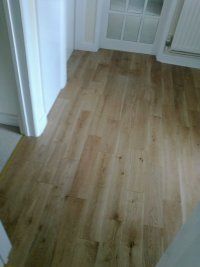 Wood Flooring
Wood flooring makes any room look stunning and will add value to your property. Our range includes solid wood and engineered boards ,with many colours and finishes to choose from. There are varying board widths, so if you prefer a wider or narrower board look, the choice is yours . The latest designs are click-fit, which means no nails are needed and they are therefore ideal if you want to lay the floor yourself .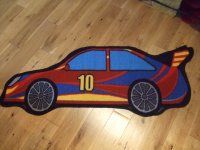 Laminate
Laminate is low-maintenance and hard-wearing and comes in a range of wood effects. It is a very popular flooring choice, and with the new click-fit design it is easy to lay, and you can walk on it straight away. It immediately gives any room a stylish and modern apperance without costing a fortune.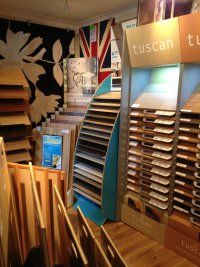 Tuscan wood flooring comes in solid and engineered boards a range of colours to suit all.
Tuscan engineered 'click' system flooring is compatible with both embedded water piped and electrical matting underfloor heating systems.As flooring is naturally sensitve to temperature and humidity fluctuations, the recommendations and instructions relating to the underfloor heating system and the particular tuscun engineered flooring you have chosen must be fully understood and strictly followed prior to and following installation of the flooring.

All tuscun floors are manufactured from natural products, use furniture feet protector pads under all furniture, with real wood flooring it is ideal to use interior or exterior doormats at all entrances to collect dirt and moisture and prevent it from being tracked onto the floor.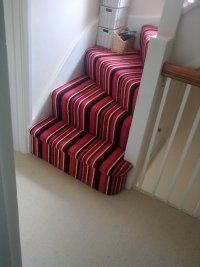 Stripey carpet on stairs with matching plain carpet to compliment the look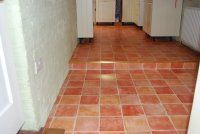 Vinyl flooring Griptex additions - Bella Red
One of our customers recently had this vinyl layed from our griptex additions collection.

Griptex additions the ultimate 3 in 1 vinyl flooring solution. Griptex floorings slip resistant surface which gives you a surer grip even when wet this does not mean you will not fall down, but it means it is less likely. The patented textile backing adds extra warmth and comfort underfoot.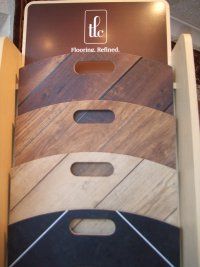 Designer flooring is a very stylish floor & comes in a wide range of styles and designs
Camaro flooring collection, this highly imaginative collection provides enhanced suitability for any residential location as well as moderate commercial applications due to the ultra hardwearing and easy to clean product construction. Offered in anauthentic range of vinyl tile and plank sizes and supported by a creative collection of design accessories.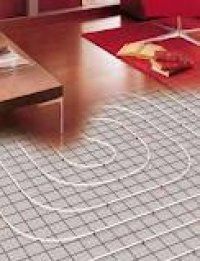 Under floor heating
Application, subfloor (wood or concrete) then flexible adhesive, then warmup insulation board recommended then on top warmup loose wire then above that flexiable adhesive then finish product stone or ceramic tiles.